Invasion Colchester Charities

St Helena Hospice
(Registered Charity No. 280919)
A share of the monies raised by Invasion Colchester goes to St Helena Hospice.
"Helping local people face incurable illness and bereavement, supporting them and their families, friends and carers.
"We also support children and adults who are facing bereavement.
"We reach out to members of our community, helping them make their own choices and live with dignity. By focusing on their physical, emotional and spiritual needs, we aim to bring comfort and relief to all those who need it, offering the people of North Essex individual care and total support, regardless of their diagnosis or personal circumstances.
"We rely heavily on the help and generosity of our fundraisers, donors and volunteers. Without them we wouldn't be here.
"We all share a common goal: to be here every step of the way for everyone who needs us, helping life to go on in the face of dying, death and bereavement.
"By visiting them in their homes, over the phone with our 24/7 advice line, through our day therapies, and at The Hospice, through all the smiles and all the tears we guide those who need us, because we believe in making every memory matter.
"Our ambition: We want more people to have dignity and choice at end of life."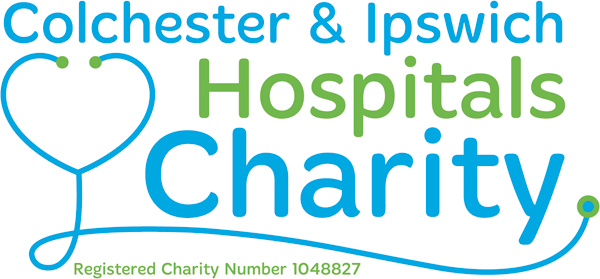 Colchester & Ipswich Hospitals Charity
(Registered Charity No. 1048827)
The other share of the monies raised by Invasion Colchester goes to Colchester & Ipswich Hospitals Charity's Cancer Centre Campaign.
"Our vision is a place where our patients and their loved ones are supported and cared for by experts throughout their cancer journey. All cancer services will be centralised in a single complex so we can care for everyone, regardless of cancer type, severity or prognosis. Chemotherapy, haematology and radiotherapy will be brought together under one roof for the first time in an environment which is welcoming, comfortable and efficient. To complete our holistic approach, a unique Wellbeing Centre will provide complementary therapies, counselling, advice and support for patients and their loved ones.
"This vision is now being realised as building work has begun. The official name of the chemotherapy and haematology suite has also been unveiled. It will proudly be known as The Collingwood Centre and we hope to welcome our first patients by winter 2019.
"The Collingwood Centre is not just bricks and mortar. It is about the people who use it and the care given to patients and their families. We know people don't want to come to hospital, but we want their experience to be as good as it possibly can. At its core, the centre will be somewhere that combines first-class, multi-disciplinary NHS treatments in a therapeutic environment.
Wellbeing Centre
"The Wellbeing Centre will be a hub for knowledge, comfort and support. It is going to be purpose built in an easily accessible location for all patients.
The centre will offer complementary therapies such as massage, aromatherapy and relaxation classes free of charge. Workshops provided by voluntary organisations to help patients express and understand how they feel about their illness are being planned. Support groups such as Look Good Feel Better and Talking Heads will also allow opportunities to share experiences and anxieties.
"Wellbeing will focus on our patients' needs. We aim to support each and every patient by providing a wide range of complementary services. A tailored approach will help patients and their families cope with their diagnosis and treatments, as well as preparing them for life after cancer."